photos: Joe Ethridge
The Harvest Candelabra Set
forged steel, brass, and copper


photos: Dan Broten
Gingko Chandelier Project

This project involved a series of light fixtures for a 16,000 square foot residence
in south central Illinois. The ginkgo tree was incorporated into the design;
a reflection of Philip and Nina's time spent in Japan.

There are six chandeliers installed in the great room, each measuring approximately
12 feet tall with the "branches" and lights spanning 2 feet wide by 5 feet long.

A smaller version, the first one we built, is located in the stairwell.

Each chandelier features nine pair of ginkgo nuts, made from iron,
to help tie in with the six pair of illuminated ginkgo nuts. The accent lighting
"the nuts" and the main light below are wired separately to offer a variety
of full strength and dimming light atmospheres.


Each tree has over 300 leaves that were water jet cut from nine template sizes.

The veining, forming, and cleaning of all 2400 leaves were done by hand in my shop.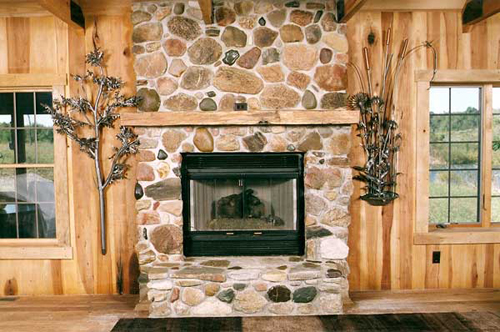 photos: Chuck Cannady

Fire Place Accent Lighting
| | |
| --- | --- |
| Oak Tree Wall Mount Fixture | Cat Tail Wall Mount Fixture |



photos: Chuck Cannady





Morning Glory
Lighting Installation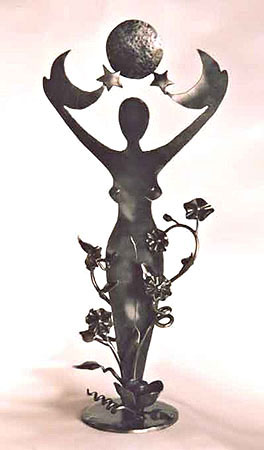 photo: Lorelei Sims
La Luna Bella

16" tall x 6" wide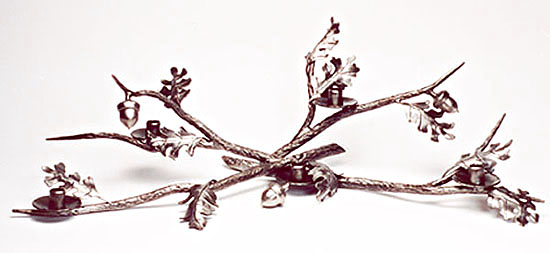 photo: Dan Broten
Oak Branch and Acorn Candelabra
9" high x 26" long

photo: Dan Broten


Single Oak Twig Candle Holder


photo: Dan Broten


Double Oak Twig Candle Holder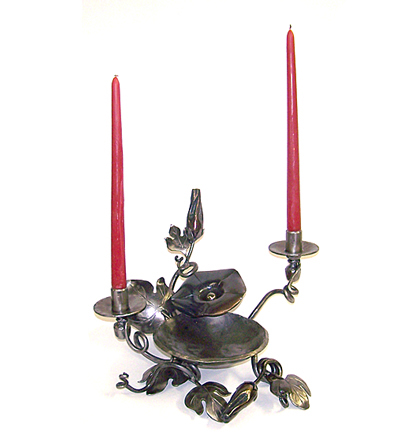 Morning Glory Dish and Candle Holder



photo: Lawrence McGown




Split Scroll Sconces


14" high x 4" w



photo: Lorelei Sims




Torche'


32" - 36" tall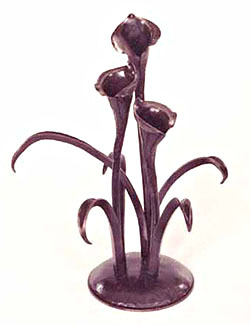 photo: Lorelei Sims
Calla Lily Candle Holder
11" high x 6" wide



photo: Lorelei Sims




Four Point Taper Candle Stand


24" w x 24" d x 63" h



photo: Lorelei Sims




Five Point Pillar Candle Stand


26" w x 26" d x 56" h